-8.75″ barrel and suppressor
-9mm
-Delta S DS9 9mm integrally suppressed barrel system
-Rear Charge Upper (Side charge billet upper available)
-SB adjustable pistol brace
-Milspec Trigger (Hyperfire trigger available)
-Billet lower – Choose between Glock or MP5 mag well. *mp5 pictured
-Black, Cobalt, or FDE Finish – Custom colors or pattern upgrades available
-13″ barrel and suppressor
-9mm
-Delta S DS9 9mm integrally suppressed barrel system
-Rear Charge Upper (Side charge billet upper available)
-SB adjustable pistol brace
-Milspec Trigger (Hyperfire trigger available)
-Billet lower – Choose between Glock or MP5 mag well. *Glock pictured
-Black, Cobalt, or FDE Finish – Custom color or pattern upgrades available
-14″ barrel and suppressor
-10mm or 45ACP
-Delta S DS1045 integrally suppressed barrel system
-Rear charge upper (Side charge billet upper available)
-SB adjustable pistol brace
-Milspec Trigger (Hyperfire trigger available)
-Billet lower – Glock Mag well
-Black, Cobalt, or FDE Finish – Custom colors or pattern upgrades available
-10.5″ barrel
-9mm
-Rear charge upper (Side charge billet upper available)
-SB adjustable pistol brace
-Milspec Trigger (Hyperfire trigger available)
-Billet lower – choose between Glock or MP5 mag well *MP5 shown
-Black, Cobalt, or FDE Finish – Custom color or pattern upgrades available
-19.75″ overall length collapsed
-4.5″ Barrel
-9mm
-Billet Lower- choose between Glock or MP5 mag well *MP5 shown
-Custom Cerakote Finish
-Delta S Outbrake Muzzle Device
-SB Tactical SBA3 Brace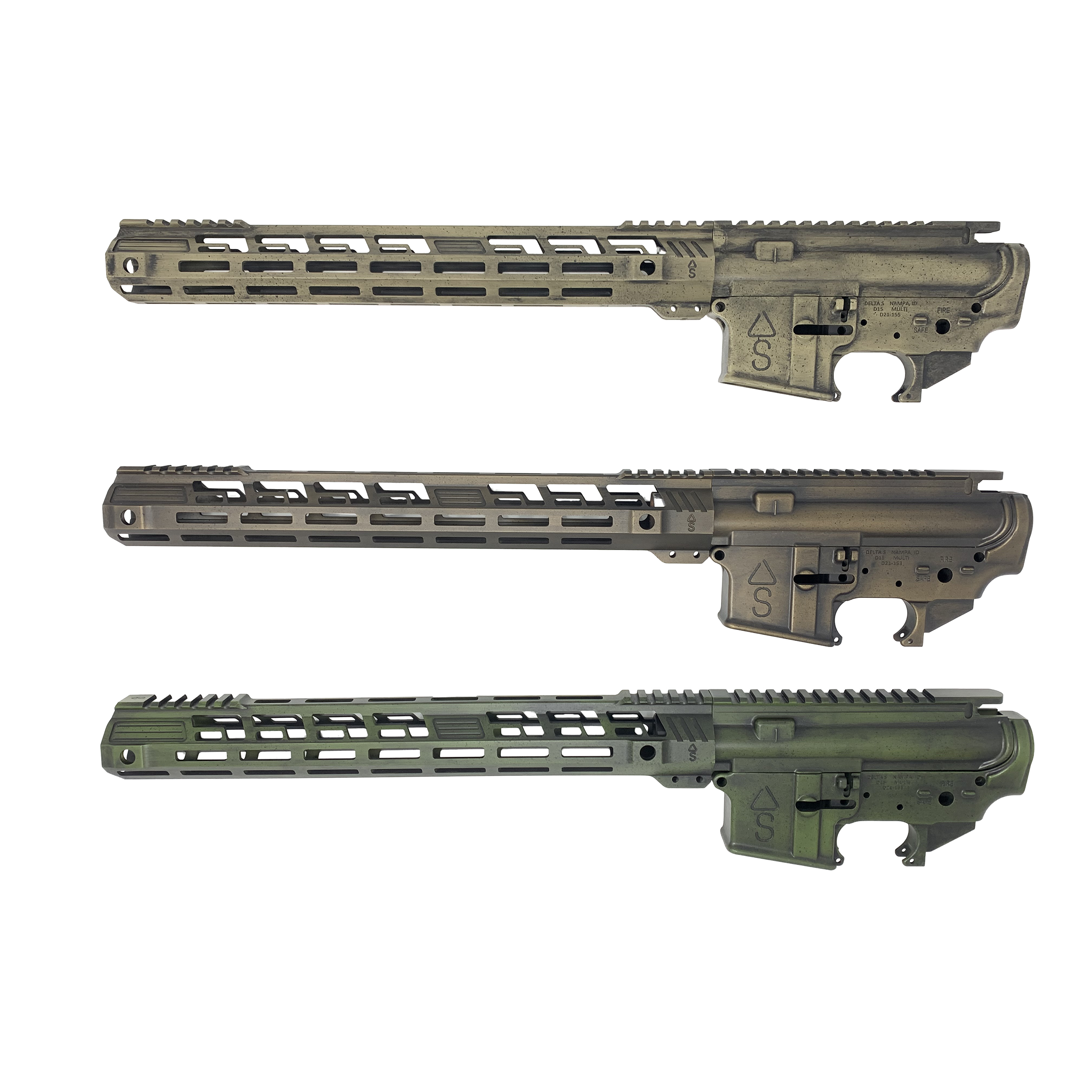 Looking to start a new build, but want the custom look from the start? The new Delta S builder sets come with a custom cerakote finish ready for you to build! Sets include:
-Stripped Cerakoted Upper
-Stripped Cerakoted Delta S Lower
-Cerakoted Delta S 15″ Handguard with mounting hardware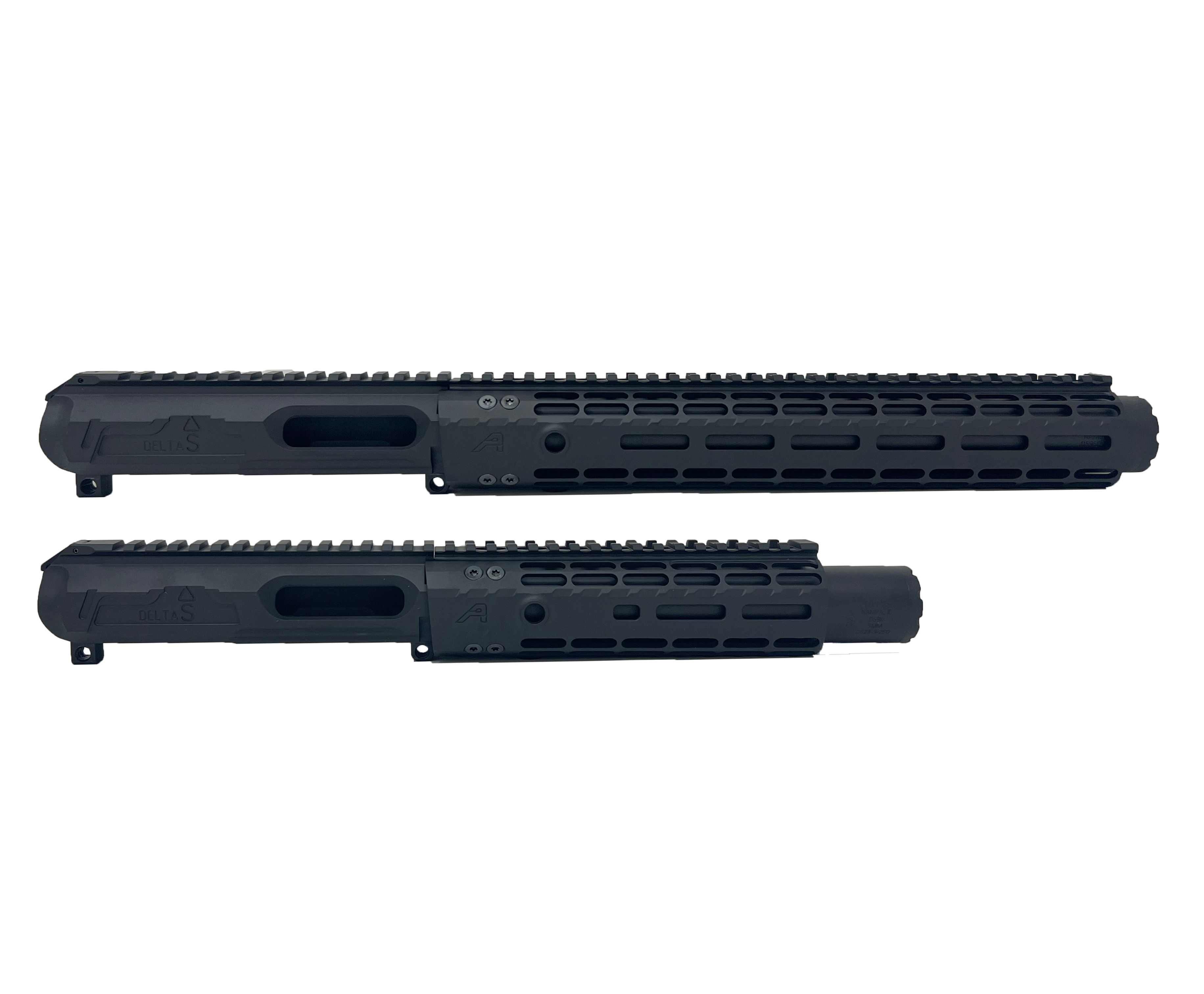 Upper only – includes side charge receiver, DS9 barrel system/suppressor and handguard.
*9mm BCG NOT included